Creative Writing Service
For branding that breaks barriers, you need insightful creative writing as a part of your overall content marketing strategy. Let our creative writers tell the stories that build your brand.
Creative Writing Service
Let Our Creative Writing Service Fuel Your Content Onto Success
Creative writing is an art in itself. Beautiful words encourage, inspire, and sell. At RightlyWritten, we understand that carefully and artistically crafted content can allure people to listen to you, buy your products or services, and choose you over your competition in the market.

Creativity is like a magic wand that can be used to communicate and build relationships. However, with average content and fluff you can leave your audience bored, or worse still, confused.

Not everyone is a creative genius or a born wordsmith, nor can everyone afford time and effort to learn the skill of textual ornamentation. Depending on average, run-of-the-mill writers can land your creative project in deep trouble.

So, put aside all your worries, and leave your creative writing projects in the hands of our skilled creative writers who can combine insight and innovation, and transform your vision into powerful and compelling words that make people listen.

Whether you need creative content for a video campaign, storyboard script, corporate reports, stories, or presentation, we have you covered.
Need to take it up a notch? Leverage our creative writing skills to write stunning blog posts, read-worthy articles, authoritative whitepapers, engaging website content, news-worthy press releases, or share-worthy social media posts.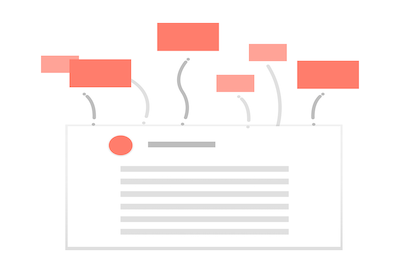 RightlyWritten Creative Writer Stats
1280+ successfully completed projects

125 Satisfied Clients

58 Creative writers onboard
The RightlyWritten Advantage
Why Choose Us
Highest Quality Content

●

●

●

●

●

●

●

●

Quick Turnaround

●

●

●

●

●

●

●

●

Editorial Review

●

●

●

●

●

●

●

●

Qualified Copywriters

●

●

●

●

●

●

●

●
What You Get
With Every Creative Copy
Written by Qualified Creative Writers

Content written by vetted creative writers with bachelor's and master's degrees in creative writing and literature

The Right Tone

Crystal clear, concise, yet very creatively written copy with a lighthearted and conversational tone

SEO Optimized Content

Search engine optimized content keeping in mind, the latest search engine algorithm changes

Proper Formatting

Properly structured and formatted content, whether digital or for print

No Information Overload

Beautifully crafted prose with the right balance between information and promotion

Grammatically Correct Content

Content that is grammatically correct, and is free from typos

Quality Checked

Carefully honed and thoroughly edited content to the highest content writing industry standards.

Timely Delivery

On time delivery every single time and in any format you need