Press Release Writing Services
Well written press releases are powerhouse content marketing tools when rightfully written. Hire a qualified SEO press release writer to create an announcement packed with just the right punch to get you noticed.
Press Release Writing Services
Access and Leverage The Power of Online Media With a Striking Press Release
Credibility is something that all businesses aim to achieve so as to win the confidence and faith of the customers they serve. A press release writing service that provides well-written and striking press release is a potent tool in your arsenal, which can boost the customer confidence, dramatically skyrocket sales, broadcast your brand and business to the target segment, and build your business image.

Unfortunately, most of the amateur press releases by rookie press release writing service are doomed by a lack of genuine journalistic tone, so they fail to deliver desired results.

With our SEO press release writing services, you can effectively address the target readers with relevant and informative pieces. Our seasoned wordsmiths know how to make the overloaded reporters, editors, and customers take notice of your news release. We can help you tremendously to maximize your PR resources and time by seamlessly translating your raw thoughts, data, and expertise into a well written media-ready prose.

Through our quality driven content crafted by our professional Press Release writers, you can very quickly drive highly valuable conversion traffic to your website, appear in leading news sources across the web, and enjoy a higher ranking on the search engines. A well written Press Release or a news worthy Blog Post can drive a lot of traffic to your site, so be sure to establish yourself as the industry experts and keep the information on your digital assets up to date with our press release writing or blog writing services.
Ready to get started? order a press release today or contact us now for more details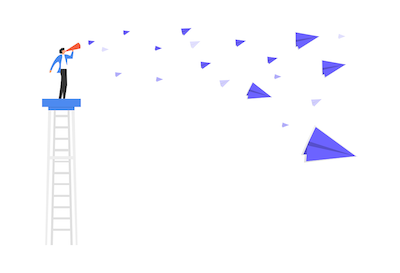 RightlyWritten Press Release Writer Stats
3000+ successfully completed projects

225+ Satisfied Clients

128 press release writers onboard
The RightlyWritten Advantage
Why Choose Us
Highest Quality Content

●

●

●

●

●

●

●

●

Quick Turnaround

●

●

●

●

●

●

●

●

Editorial Review

●

●

●

●

●

●

●

●

Qualified Copywriters

●

●

●

●

●

●

●

●
What You Get
With Every Press Release
Right Formatting Accepted by Major Publications

A concise, well written, property formatted press release that will be accepted by most major publications

Written by Qualified PR Writers

All the press releases created by rigorously vetted industry leading Press Release writing experts

Click Worthy Announcements

Click worthy press releases written with extreme precision and knowledge

Grammatically Accurate Content

Grammatically accurate and error free press releases

Optimized for Search

Search engine optimized content ready to rank well on major search engines

Journalistic Tone

Genuine journalistic tone that resonates with your target audience

On Time Delivery

Content delivered always on time, and in your preferred format.

Checked for Quality

Thoroughly reviewed, edited and quality checked releases ready to go viral