Social Media Content
Carefully crafted social media content can fire up your followers into frenzy and up your social media marketing game. Create popping social media posts that will skyrocket likes and shares with our social media writing service.
SOCIAL MEDIA SERVICES
Professional Writing Services to Execute Your Vision and Amplify Social Media Presence
Creating compelling social media content is the cornerstone of social media marketing success. Social media is all about engagement. Today, businesses are known by the quality of updates they post on social media sites like Twitter and Facebook. Your language, timeliness, relevance, reaction to both positive and negative feedback, and approach towards engaging the audience, can have a lasting effect on your social media presence.

The quality of your social media posts determines how the audience is going to perceive your business and brand. You can count on our social media writing service for creating compelling content that is not just attention grabbing, but also shareworthy.

Our awesome team of writers do not just boast of a passion for social media writing, they also have a flair and love for all things social media. Get social profiles, tweets, blog posts, and updates, written by our team of highly skilled copywriters to get more followers. It will help you build your brand and fan following, and a free sales force. So unleash the power of social media and open a whole new world of opportunities.


Engaging your customers on social media is just one piece of the marketing pie. Ensure all your marketing materials share the same voice & messaging. At RightlyWritten, we provide content writing services to help you provide a more holistic approach to your marketing materials.


We offer a full range of writing services including but not limited to: article writing, blog writing, website content, press releases, white papers and more.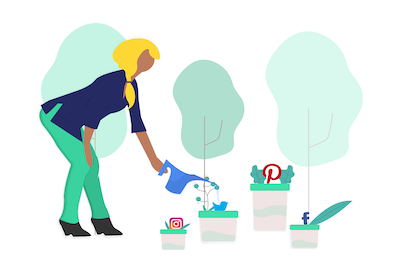 RightlyWritten Social Media Writer Stats
800+ successfully completed projects

48 Satisfied Clients

36 Social Media writers onboard
The RightlyWritten Advantage
Why Choose Us
Highest Quality Content

●

●

●

●

●

●

●

●

Quick Turnaround

●

●

●

●

●

●

●

●

Editorial Review

●

●

●

●

●

●

●

●

Qualified Copywriters

●

●

●

●

●

●

●

●
What You Get
With Every Social Media Post
Ready to Engage

Social media posts that ignite engagement among your target audience

Written by Qualified Copywriters

Content written by highly qualified social media writers with proven knowledge to ignite engagement

Researched & Insightful Posts

Creative and insightful content with high potential to go viral on social media

Like & Share Worthy Content

Like and share worthy social media posts ready to quadruple your fan following

Checked for Quality

Persuasive, grammatically correct content with proper tone that connects with humans

Enhanced Brand Visibility

Enhanced brand visibility with informative, concise, and engaging social media posts

Well Formatted and Structured Posts

Posts with proper structure, length, and formatting with shortened links, ready to go live

Timely Delivery with Optional Social Media Management Service

On time delivery with option to get social media management service