Professional Resume & Cover Letter Writing Services
A well drafted resume and cover letter is key to getting your resume read. With ace writing skills, you will be matched with a professional, qualified resume writer that can help you get that coveted interview.
Resume Writing Services
Land Your Dream Job With Our Resume & Cover Letter Writing Services and Propel Your Career To New Heights
Are you looking to climb the career ladder higher, breaking into an altogether different career field, or relocating to a new place? Do you think your resume is standing between you and your perfect job? If yes, then the skilled resume writers at RightlyWritten can write you a resume from scratch, position you to outshine competition and get the job that you want during your search.

Our resume writers are highly experienced and can craft an attention-grabbing and job-winning resume that showcases your career story, focuses on your academic, professional, and personal accomplishments, and reaches hiring managers and recruiters.

Your resume alone may not be able to do the trick; you will need to team it with a winning cover letter too. Your cover letter is the first chance to make a great impression on recruiters. A great cover letter should answer the key question: Why are you the right candidate for this career? It should inspire a recruiter to move you to the top of the interview list. Our qualified team of professional writers can craft a compelling and stand out cover letter to accompany your resume during the job search that will show why you are the perfect fit. Leverage our cover letter and resume writing services to land that job you've ever been dreaming of.

Some frequently asked questions that we often get about our Resume & Cover Letter writing service are:

- How much is a resume writing service?

The industry-standard rate for resume writing is between $100-$2,000, depending on the length of your resume, turnaround time, and a number of other factors. This may seem pricey, but you get what you pay for – and a great executive resume can be the difference between missing out on your dream job, and kick-starting a new career.


- Is a resume writing service worth it?


Yes! In today's competitive business world, it pays to stand out from the crowd. Our expert resume and cover letter writers can help your skills and credentials shine, and give you an edge over other job-seekers.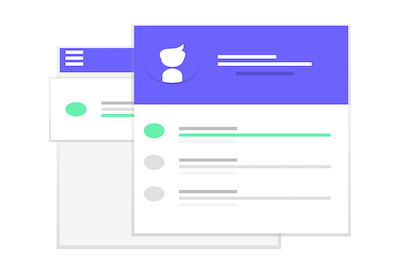 RightlyWritten Resume Writer Stats
310+ successfully completed projects

107 Satisfied Clients

18 Resume writers onboard
The RightlyWritten Advantage
Why Choose Us
Highest Quality Content

●

●

●

●

●

●

●

●

Quick Turnaround

●

●

●

●

●

●

●

●

Editorial Review

●

●

●

●

●

●

●

●

Qualified Copywriters

●

●

●

●

●

●

●

●
What You Get
With Every Resume and Cover Letter
Written by Qualified Copywriters

Skilfully crafted executive resumes by industry leading resume writers to increase response rates

Get Hired

Cover letters and resumes that impress employers and hiring managers

Resumes That Deliver Value

Resumes that showcase your value and strengths in the best possible way

Grammatically Correct

Persuasive, grammatically accurate content verified for originality and uniqueness

Clutter Free Organized Content

Well drafted and organized resumes and cover letters without the clutter

Proper Formatting

Proper content structure and formatting as per your guidelines and specifications

Customized Cover Letter

Customized cover letter to demonstrate your suitability for the job

Timely Delivery

On time delivery making sure you never miss the opportunity