Script Writing Services
Want to get your promo videos and audios scripted by award winning script writers? Our above board script writing service will create a copy that is influential, emotional and above all, Oscar worthy!
Script Writing Services
Our Creative Script Writers for Hire Will Write Captivating and Compelling Scripts For Attention Grabbing Videos
Videos are the closest that you can get to a personal interaction with your target audience. However, with the commercial or animated video, you only get a few seconds to get your point across. After that, the viewers would pass judgement, hit mute, close the page, or decide to stay. So, you cannot afford to waste a single frame due to a poorly written script.

Remember, a killer marketing video has to be captivating and dynamic, and none of this is possible without a script that can reach and grab even the most passive of viewers. With professional video script writing services, your video can go viral and open up a world of opportunities for your business.

Our team of expert marketers and experienced script writers for hire can work with you to create a powerful marketing concept and integrate that message into all facets of your video project. No matter you need a script for product demo, commercial spot, instructional video, or even slogan writing, our team of creative video script writers can help you come up with the right format, concept, and tone, and craft a video or even audio script that is engaging, powerful, and effective.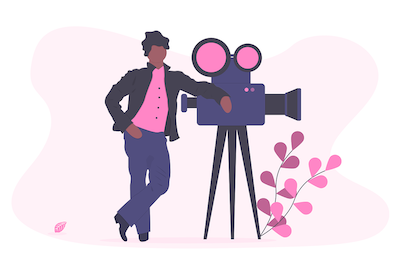 RightlyWritten Script Writer Stats
800+ successfully completed projects

91 satisfied clients

68 script writers onboard
The RightlyWritten Advantage
Why Choose Us
Highest Quality Content

●

●

●

●

●

●

●

●

Quick Turnaround

●

●

●

●

●

●

●

●

Editorial Review

●

●

●

●

●

●

●

●

Qualified Copywriters

●

●

●

●

●

●

●

●
What You Get
With Every Script
Creatively Written

Creatively written audio or video scripts to bring your imagination to life

Thoughtfully Crafted

Transformation of your ideas and concepts from abstract to tangible

Well Conceptualized

Scripts that mould your concepts into effective attention grabbing scenes and dialogues

Qualified Script Writers

Highly impactful content crafted by qualified script writers for hire to engage your audience

Cleverly Executed

Each script cleverly written from start to finish to make sense when combined with an audio or video

Attention to Details

Utmost attention to even the most minute details to make the transition from one scene to the next, flawless

Properly Formatted

Each script properly formatted making it easy to connect the dots and understand the transition from one scene to another

On Time Delivery

Timely delivery of every single script regardless of the urgency